The Wedding KL 2017 ~ Malaysian Bridal Couture!
Recently Batik&Bubbles was invited to be an Official Supporting Media partner for The Wedding KL 2017; what an honor it was to participate in what is undoubtedly one of the best wedding fair extravaganzas in Malaysia! We were lucky enough to have front row seats to capture all the fantastic shows that were on that weekend to share with our readers!
Held at the luxurious Mandarin Oriental Hotel ballroom, the Wedding KL took place over 3 days in March and showcased 22 of Malaysia's top wedding designers. Guests were treated to a dazzling display of fashion runway shows featuring the latest bridal collections of 2017, as well as exhibits of various wedding partners such as Mouawad Malaysia, Lotus Arts de Vivre, Studio Seni, TWG Tea and Bric's to name a few.
We also had the pleasure of tasting a sumptuous tea spread by Mandarin Oriental which was offered to all the guests in between shows, giving us a glimpse into what it would be like to hold a wedding at this exclusive hotel.
It would be impossible to pin point our favourite designers as we do agree that all designers had their own very unique and stunning bridal wear designs. However, we have instead narrowed down our list based on the shows we managed to attend, to encapsulate those which caught our eye and left a lasting impression on us!
Fizi Woo
Ethereal yet edgy, Fizi Woo delights with this truly modern all white collection for the daring and fashion-forward bride-to-be. We also loved the styling of the models and the accompanying, specially made music video of a closing flower which played in the background.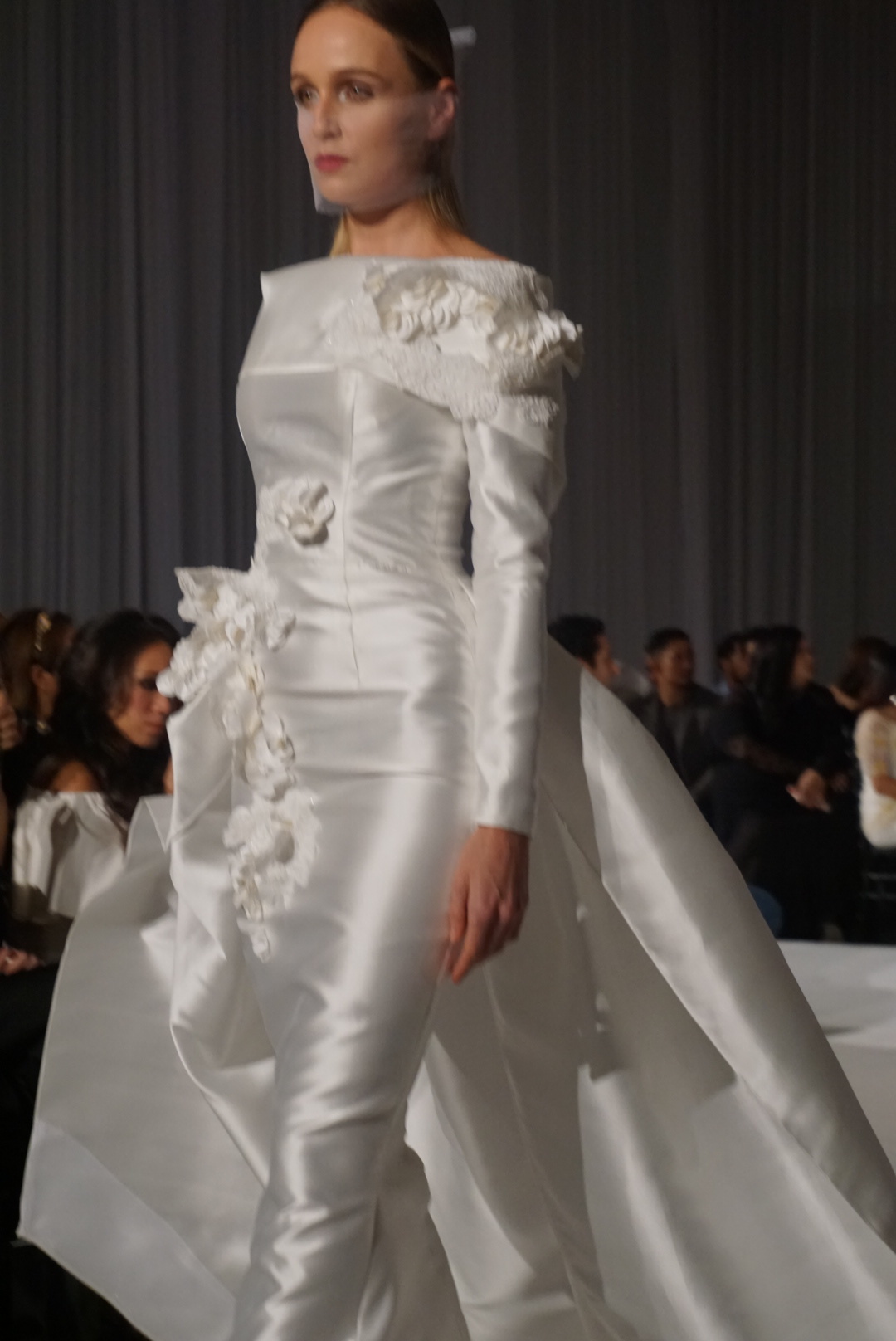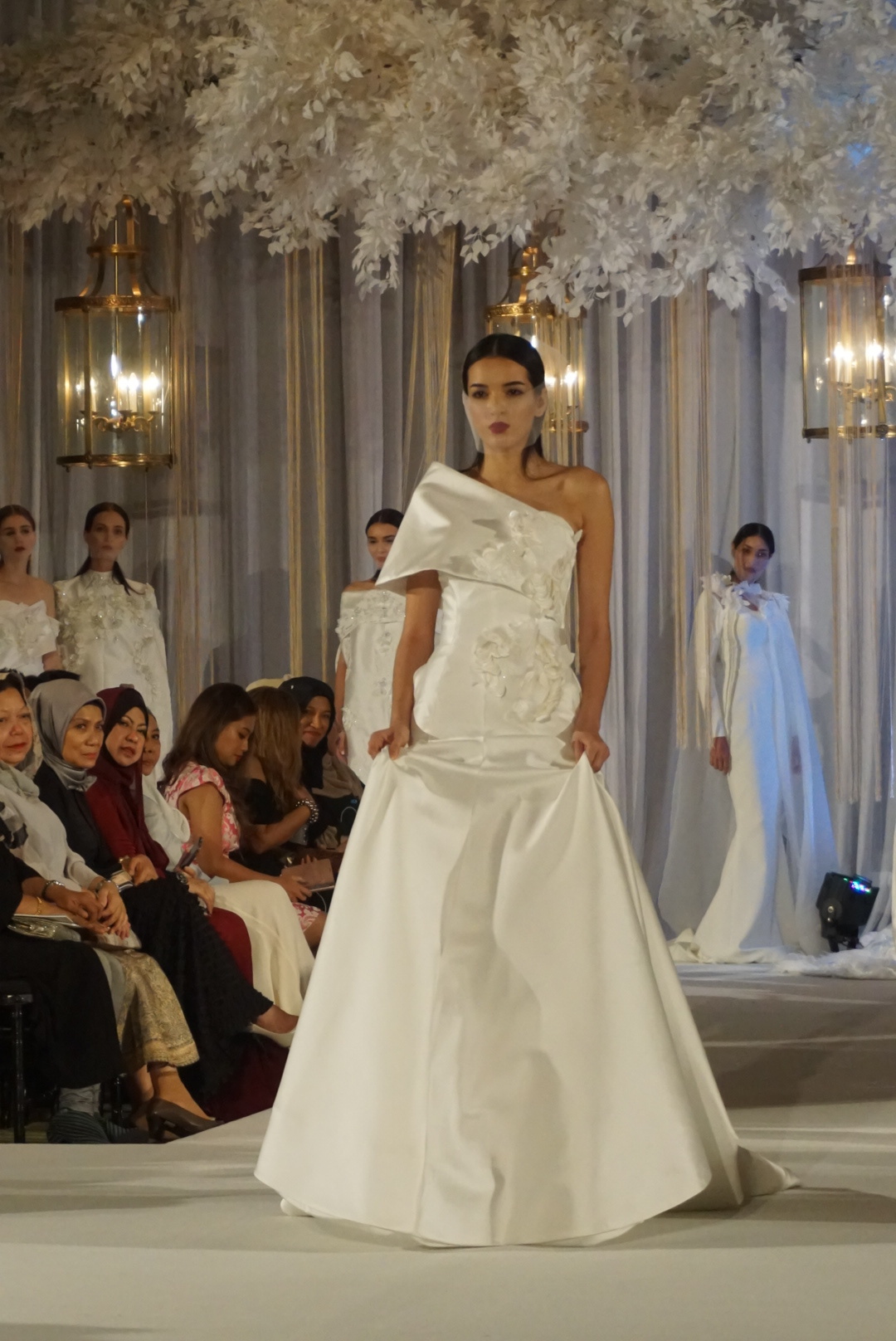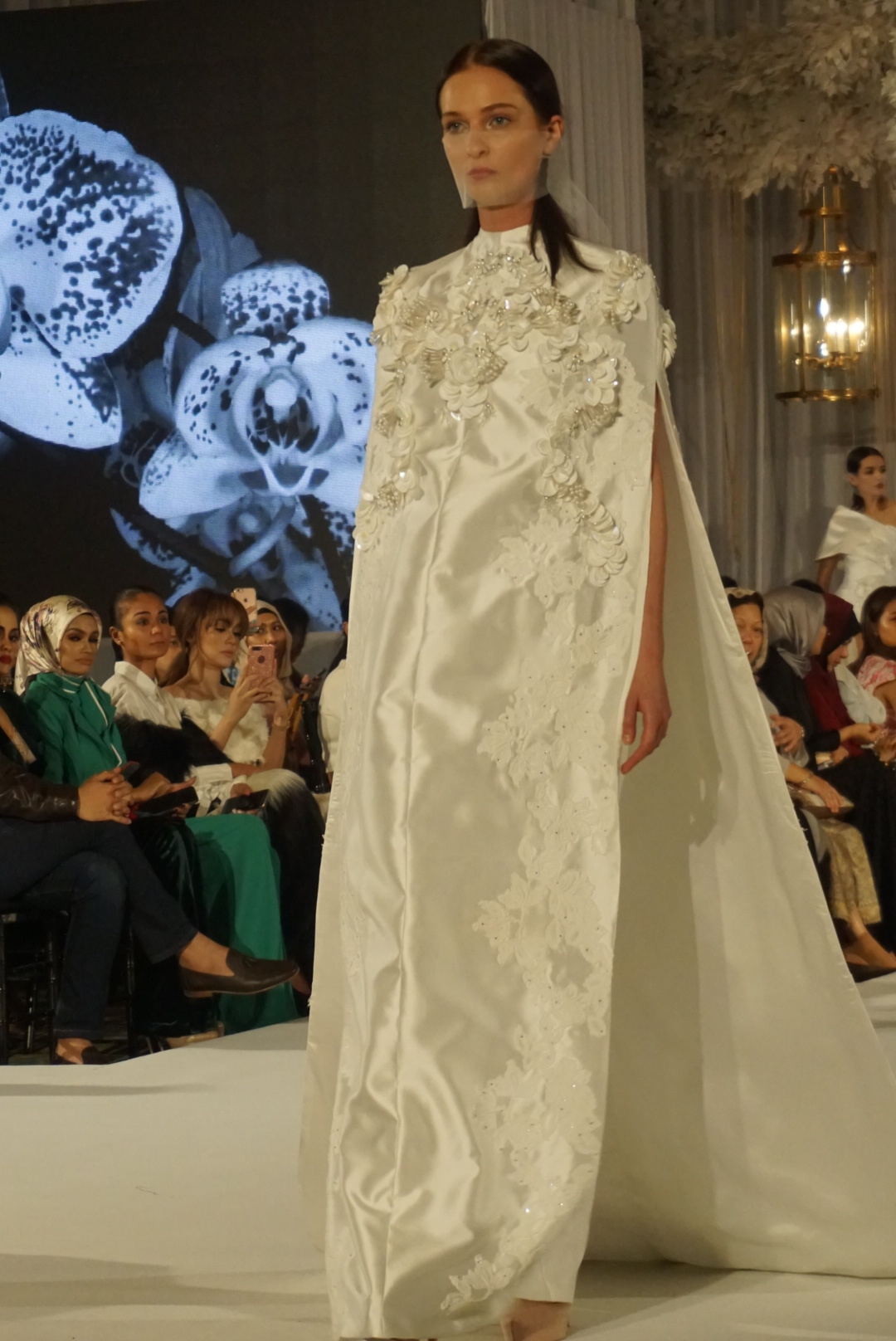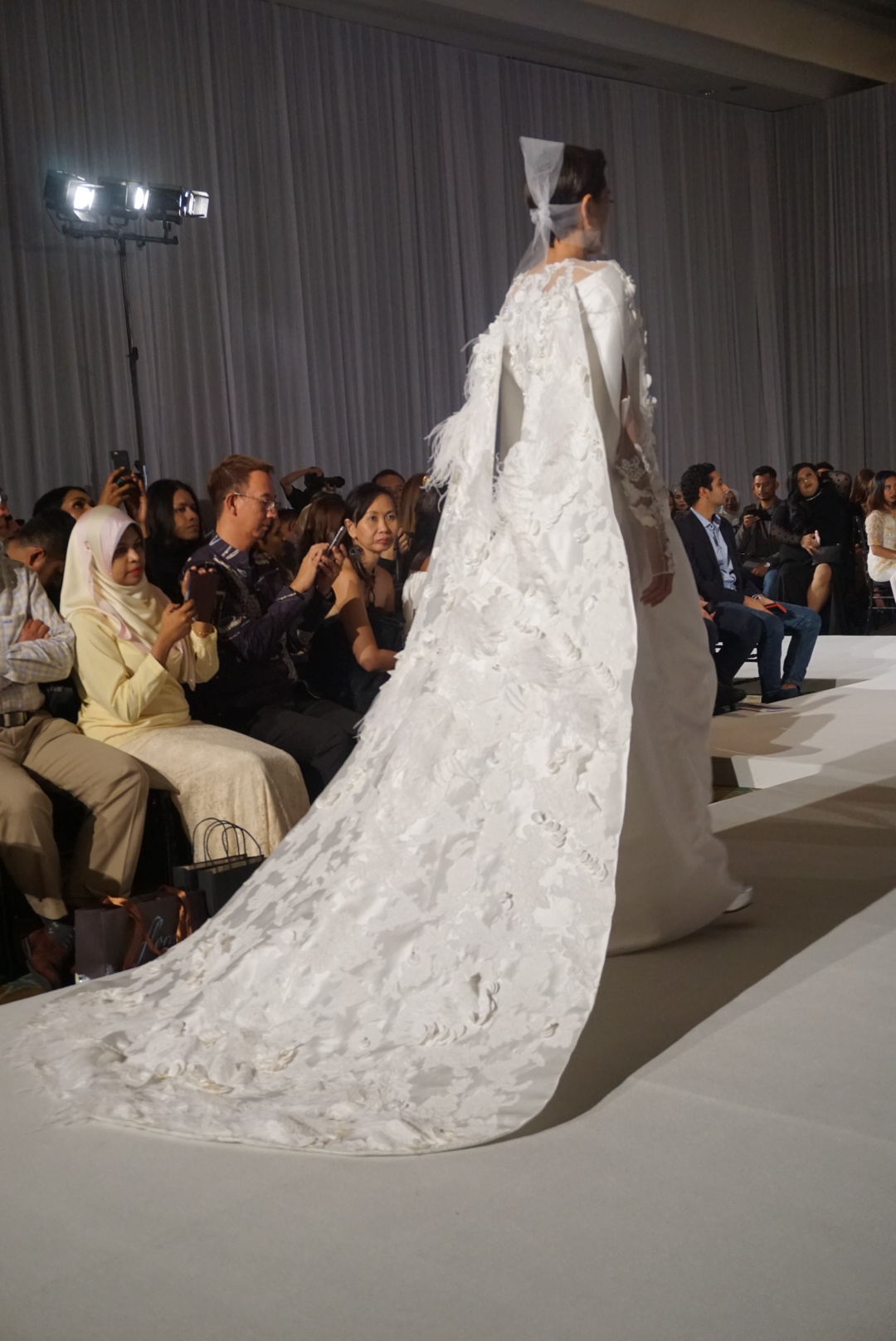 From across the causeway, Singaporean designer Fatimah Mohsin presented her "Dreamy and Lush" collection, which totalled 32 luxurious wedding gowns. This was a truly an astonishingly breathtaking show where each model looked so regal and opulent in their ornately crafted gowns. We hear that Fatimah may be opening a boutique/ studio in KL and we can't wait to hear more about that as her creations simply stunned the crowd that evening!
This year, Creative Director Putra Aziz of Cosry, decided to go with a "Modest" style collection ideally to show clients that you can still look beautiful, fashionable and elegant whilst being modestly dressed. We see a huge demand for modest-wear and muslimah fashion in Malaysia and around the world, so it makes total sense for Cosry to go ahead with this concept this year.
Kudos to Fashionvalet which consistently churns out new and exciting collections on the Malaysian and Southeast Asian fashion kaleidoscope. They previewed their luxurious and daring wedding intimates, lingerie and dressing gowns to a receptive audience - as everyone knows that one always need gorgeous intimates under your bespoke bridal gown!
Fuzana stunned us with her wedding collection, which was inspired by her spring travels to Japan during their legendary Sakura season. The delicate, Japanese cherry blossoms and the essence of the soft floral springtime colors were deftly woven throughout her collection. We loved the pale,nude shades of her bridal designs, which would certainly make any bride-to-be feel feminine and graceful.
At the grand finale show of The Wedding KL, we were dazzled by a glamorous bespoke collection by the dynamic duo, Rizman Ruzaini. Wedding gown after wedding gown made their glitzy and bold grand entrance on the runway and the models truly looked like magnificent glamazons strutting down the runway!
Many thanks again to Andrew Tan for letting us be part of this super amazing wedding event! We do feel that brides-to-be should not miss out on attending this annual event to gather some much needed wedding inspiration or even to look for a designer to suit their needs!
This was the second annual Wedding KL organised by Andrew Models, an event where admission is free and the public is encouraged to interact and learn about the varied, reputable wedding partners however, invites are needed for the specific fashion shows itself. To find out more about this event, do visit http://www.theweddingkl.com.
To learn more on the designers, please find the links to their websites as follows:
Many thanks to our sponsors:-